I was postering for some upcoming meditation classes in Oxford. Visiting Trinity College on the High Street I poked my head around the garden and there was a wonderful wildflower meadow – carefully managed to give a wonderful naturalistic style of planting.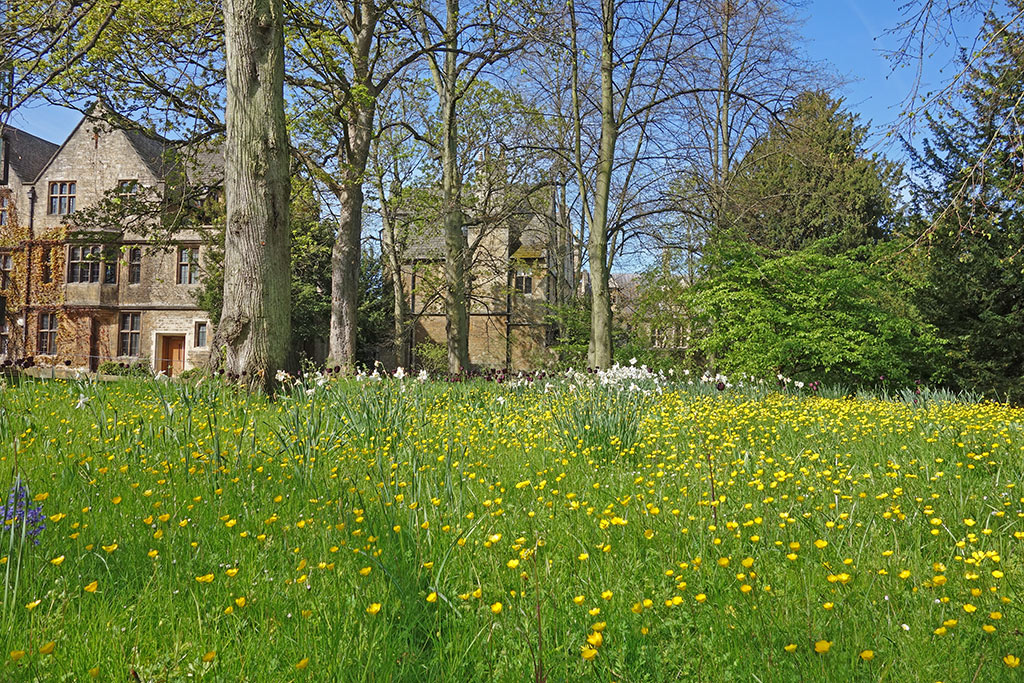 When it is good in Oxford in May, it is very good. This felt like a scene from the Elysian fields.
Buttercups and daisies, with dark velvet tulips in the background. It was around 11am, so the light wasn't ideal – a bit strong.

Bluebells and later flowering daffodils.
An enchanted garden.
Wildflowers and fritillaries (Snake head). Fritillaries are native to Oxford, but need well watered meadows. In recent years, numbers have fallen, and existing fritillaries need careful management.
.
Bluebells
Trees just coming into flower.