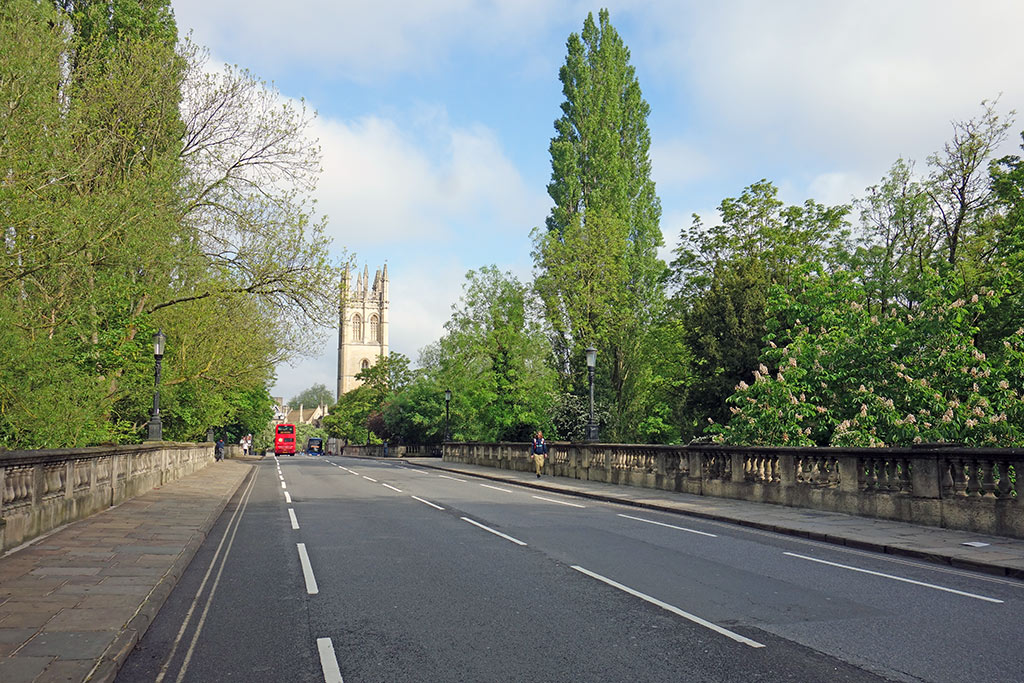 Sunday morning is a good time to take photos. I wanted this bus to disappear and take the bridge with just nature. But, in the end, the splash of red in the distance gives the photo a bit more interest, contrasting with the various shades of green from the trees.
This is Oxford University Parks, and a wildlife meadow. I love meadows which are left uncut.
If you get down to ground level you can see a plethora of flowers and insects.
This is very central in Oxford. Magdalen College is on the left.
A row of imposing Horse Chestnut trees in Florence Park.
The Lilac tree in flower, my back garden.
Related