Some photos capturing the different aspects and moods of England. Many of the photos are from Oxfordshire and Yorkshire.
Houses of Parliament – London.
London Eye and the River Thames. More photos of London
Fleet Moss, Yorkshire Dales.
Cows grazing Christ Church Meadow
Red telephone box and runner from Sri Chinmoy Oneness-Home Peace run through a sleepy village in southern England.
Oak tree in winter
Sheep Wharfedale
Punting on the river Cherwell, Oxford. Punting is popular in the university cities of Oxford and Cambridge.
Cotswolds. Lower Slaughter. This view shows a 19th-century water mill with an undershot waterwheel and a chimney for additional steam power.
Another view of the Cotswolds in Autumn.
Red phonebox and cyclist
University students head to their exams in traditional sub-fusc clothes. A cyclist wears more modern clothes.
London hipsters. Cycling has boomed in London in recent years, partly due to clogged streets.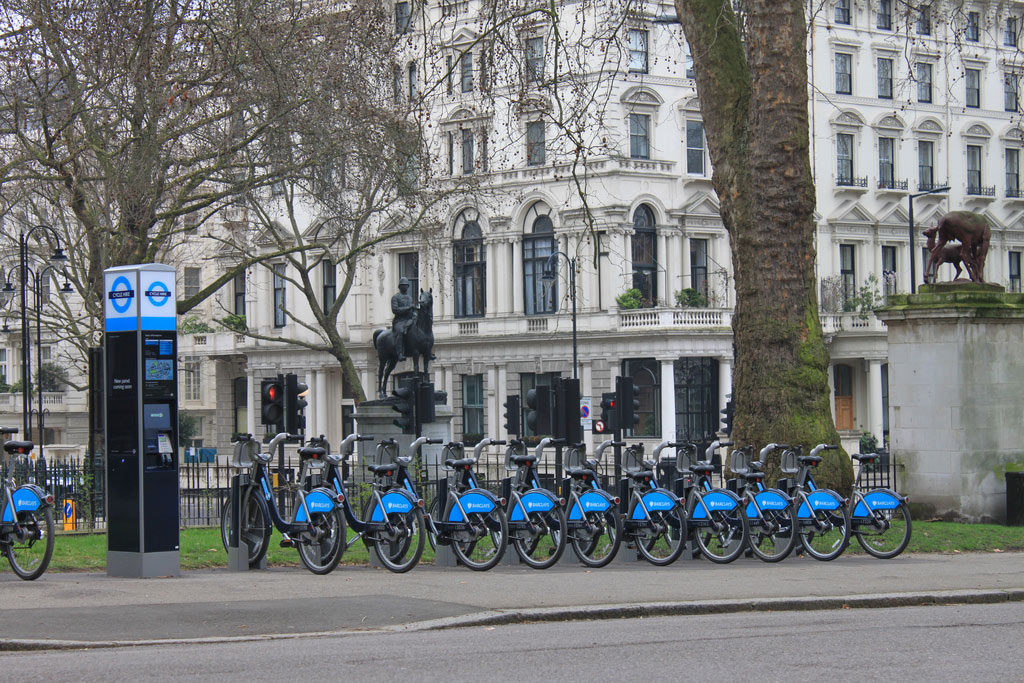 Central London. Bike hire scheme.
Sheldonian Theatre built 1669 by Sir Christoper Wren.
Viaduct at New Mills, Derbyshire. The railways were a key part of the industrial revolution, and this structure was typical of the engineering needed to provide railways into hilly terrain of northern England. This viaduct illustrates one of the impressive engineering achievements of the Nineteenth Century. The railways would have transported cotton from the local mills for export to Manchester and Liverpool. Today, the railways carry commuter traffic.
English cottage garden.
Fields of wheat in Oxfordshire
Red letterboxes in a thriving Leeds City Centre. After industrial decline in 1970s and 80s, Leeds revived itself as a city based on the service industries of finances and insurance.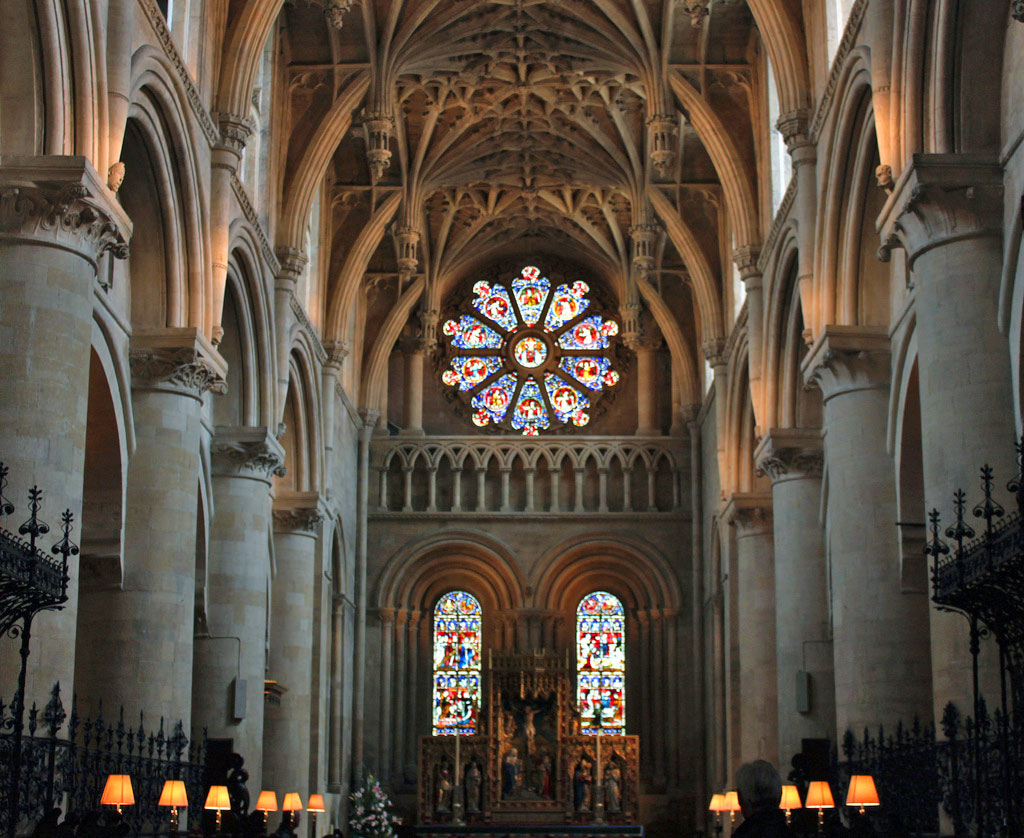 The interior of Christ Church Cathedral, Oxford. Oxford was a royalist stronghold in the civil war.
A 12th century parish church in Linton, Yorkshire Dales.
Red London bus plus red Phonebox.
Climbing roses. The British are keen on their front gardens.

Bluebells in May.
Electricity pylons
Ilkley city centre. Spa town at the end of the Leeds-Ilkley Wharfedale line.
The English Channel and White cliffs of Dover. Swimmer is Karteek Clarke who has swum English Channel 12 times. [1]
York Minster.
Tyne and Wear. Photo Peace Run.
The Angel of the North. Steel structure completed in 1998. According to the designer, Sir Anthony Gormley, the significance of an angel was 1) to signify that beneath the site of its construction, coal miners worked for two centuries; 2) to grasp the transition from an industrial to an information age; 3) to serve as a focus for our evolving hopes and fears. (Photo: Peace Run)
Norfolk broads. Flat country and waterways. Photo: Peace Run.
Hebden Bridge in Caldedale.
Bradford was at the heart of the industrial revolution in the Nineteenth Century. It has struggled since decline of textile industry. But, many of the buildings built in the heyday of Bradford remain.
Huddersfield Train Station.
Related