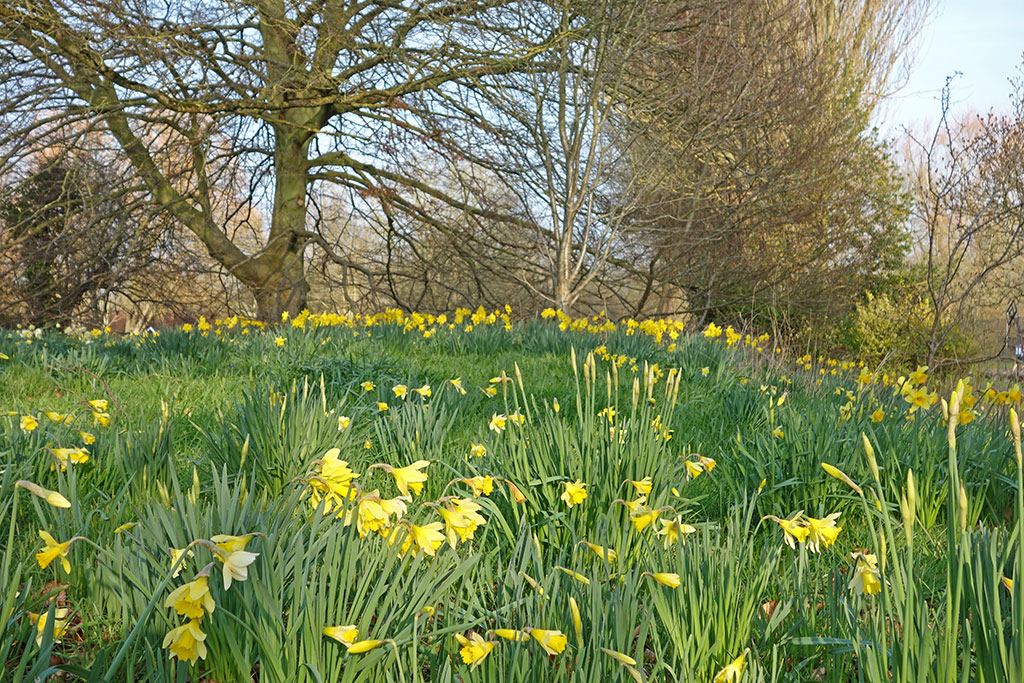 The great Copper Beech with a sea of daffodils underneath.
The river Cherwell borders the gardens of Lady Margaret Hall. The river Cherwell is a major tributary to the River Thames or "Isis"
The Cherwell often breaches its banks. These willow trees don't mind.
This is another part of the college, a bed of daffodils and snowdrops near the border of Oxford University Parks.
The great Beech tree and the Fellows Garden behind.
More daffodils.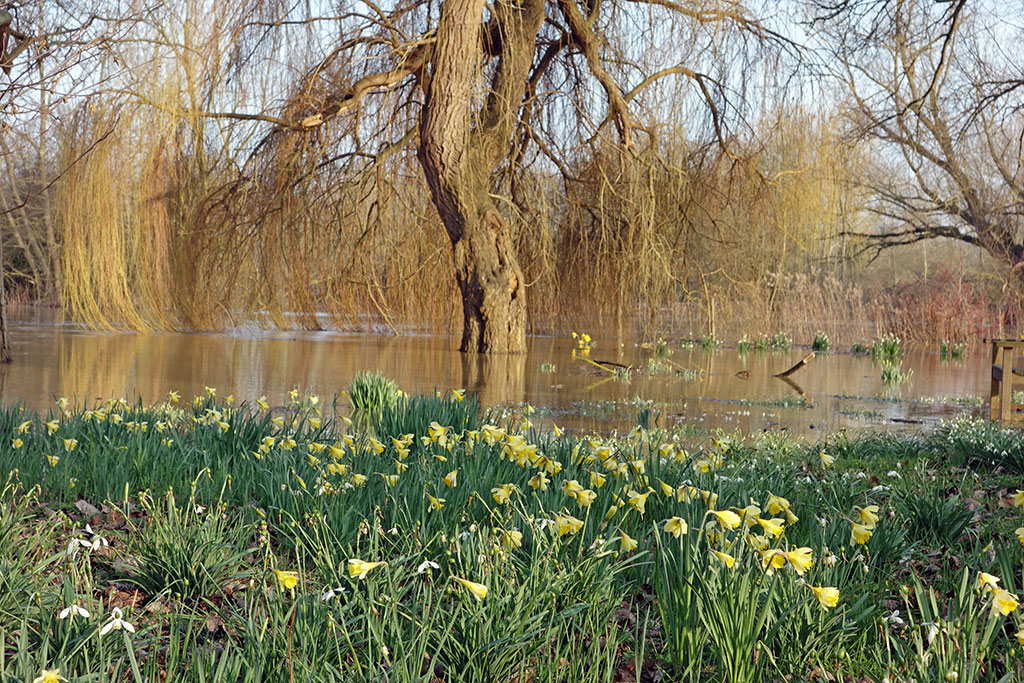 The willows don't mind the flooding.
~
Contemplative spot if you don't mind getting your feet wet.
The great trees mirrored in the river.
The River Cherwell. and a garden bench. It is one of the best gardens in Oxford, there is a real sense you are in the countryside. When walking around the gardens, I can't help but think of children's classics like The Wind in the Willows, Alice in Wonderland and others.
Lady Margaret Hall personal trivia
Lady Margaret Hall was founded in 1878 as an all women college of the University of Oxford. It started to accept men in 1979.
The motto of the college is "Souvent me Souviens", an Old French phrase meaning "I remember often". I never knew what this meant until today when I looked it up 20 years after first arriving.
I studied PPE at LMH from 1995 to 1999.
After leaving LMH, with a 2:1 in PPE, I worked for a year as a gardener in LMH, so often like to revisit and see the borders I once dug and weeded. Many of the trees look the same, it's hard to notice 20 years growth.
In 2003, my guru Sri Chinmoy visited Lady Margaret Hall to meet many Oxford University professors in the gardens at LMH.
The gardens were in great shape. I once weeded that border behind. The yellow Verbascum is a great flower.